I try to block out noise: Steven Caple Jr on tackling fan expectations with new 'Transformers' film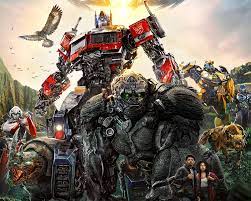 New Delhi, Jun 10 (PTI) Director Steven Caple Jr wanted to find a natural path into developing his own "Transformers" movie and the filmmaker says part of the process involved blocking out all the external noise.
Caple Jr, who made his feature debut with 2016's "The Land" and later directed Michael B Jordan-starrer "Creed II", said he tried to infuse freshness into the franchise with "Rise of the Beasts", starring Anthony Ramos and Dominique Fishback.
"I try to block out the noise as much as possible when developing something like this. It starts early in the script, development stages, where it's like you listen to the fans a little bit. I do (listen) a lot as I am one. But then I also wanna be like, 'okay, what are we missing?' You can't get everything, but at a certain point you kind of block out the pressure," Caple Jr told PTI in a virtual interview.