Hugh Grant to star in A24 horror film 'Heretic'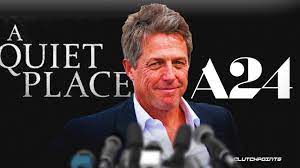 Los Angeles, Jun 10 (PTI) British star Hugh Grant is set to headline an upcoming horror movie from Hollywood studio A24.
Titled "Heretic", the movie comes from "A Quiet Place" scribes Scott Beck and Bryan Woods. The duo will also direct the project, according to entertainment news outlet The Hollywood Reporter.
Though the plot details have been kept under wraps, the movie reportedly follows two young missionaries who encounter a sinister wouldbe convert.