Inside Mukesh Ambani Residence - Antillia - 3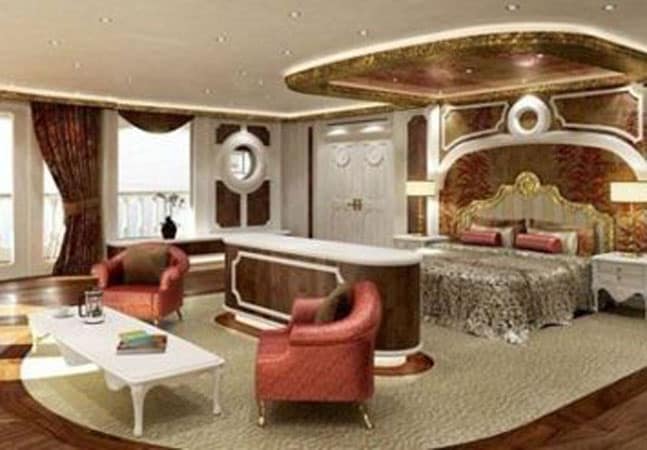 The interior design uses the shapes of the lotus and the sun. These two features are repeated throughout the building using crystals, marble, and mother-of-pearl. However, no two floors use the same materials or plan, the idea of the design is of consistency, but no repetition.
The building has one helipad, however, it is not operational. The helipads have to be certified air-worthy by the Director-General of Civil Aviation (DGCA), and have yet to get approval from the central defence and environment ministries.
The house warming was done in November 2010, but Ambani did not immediately move in for fear of "bad luck". In June 2011, almost 50 renowned pandits were invited to conduct pujas and address vastu issues in the building, after which the Ambanis took up residence in September 2011