NEW YORK CONTINUES TO BE THE MOST EXPENSIVE CITY IN THE WORLD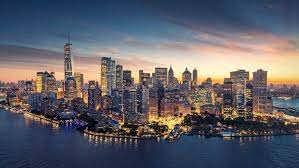 According to an annual study by Economist Intelligence Unit (EIU) that was conducted between August 16th and September 16th 2022, NYC tops the ranking as the most expensive city in the world, for the first time ever.
Overall, the average cost of living in the world's biggest cities is up 8.1% this year, the EIU survey reports.
The war in Ukraine and Covid's impact on supply chains were identified as factors behind the increase.The survey compares rent, cost of living and inflation, among other factors.