Former U.S. President Donald Trump charged in classified documents probe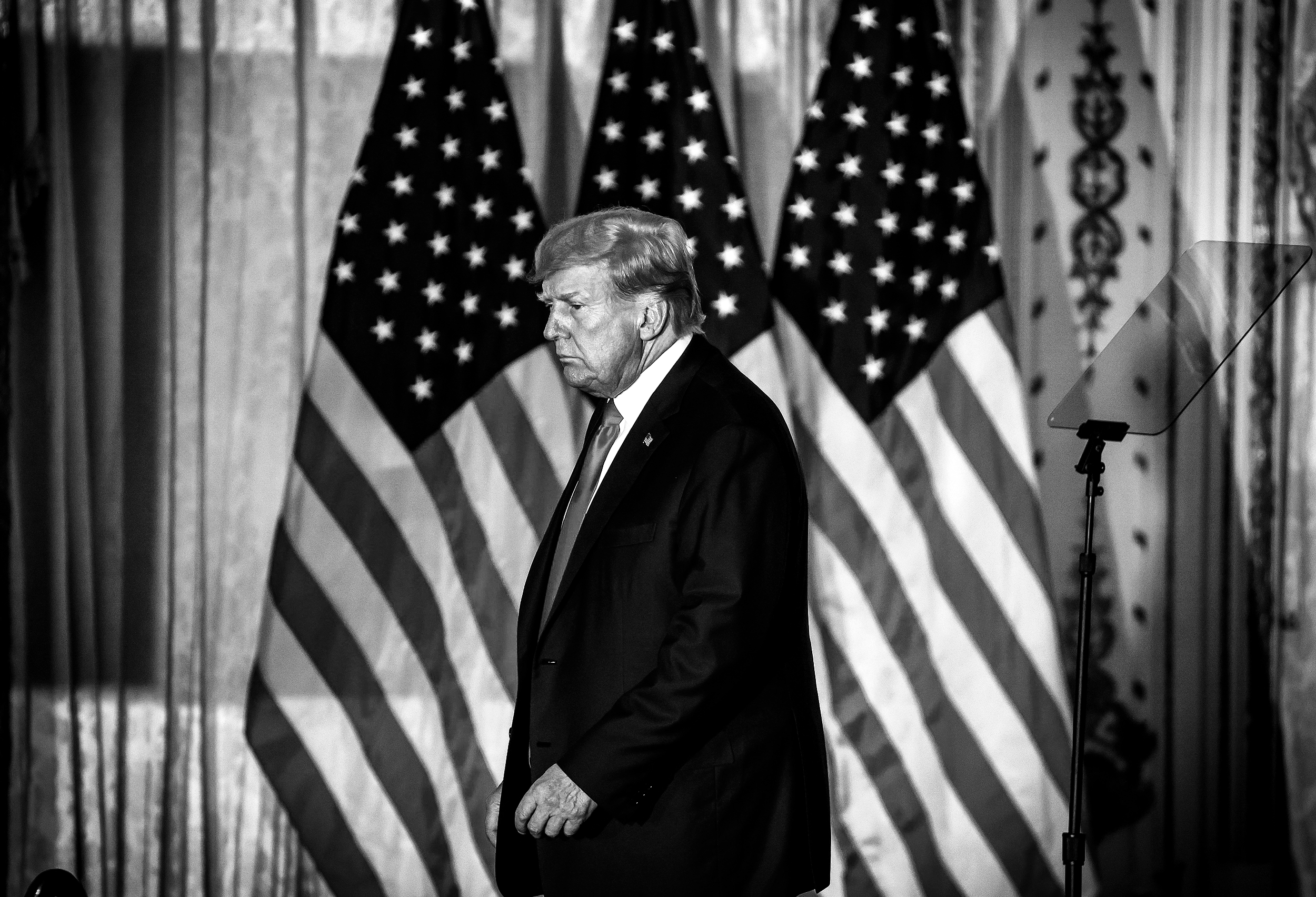 There was no immediate confirmation from the Justice Department regarding Mr. Trump's assertion, although some U.S. media outlet cited sources saying that the former U.S. President has been indicted
The Justice Department did not immediately publicly confirm the indictment. But two people familiar with the situation who were not authorised to discuss it publicly said that the indictment included seven criminal counts. One of those people said Mr. Trump's lawyers wThe indictment enmeshes the Justice Department in the most politically explosive prosecution in its long history. Its first case against a former president upends a Republican presidential primary that Mr. Trump is currently dominating, and any felony charges would raise the prospect of a yearslong prison sentence.ere contacted by prosecutors shortly before he announced on his Truth Social platform that he had been indicted.
"The corrupt Biden Administration has informed my attorneys that I have been Indicted, seemingly over the Boxes Hoax," Mr. Trump wrote on his platform Truth Social, as he broke what would be bombshell news of a historic moment for the United States: the first time a sitting or former commander-in-chief has ever faced federal charges.
Within 20 minutes of his announcement, Mr. Trump, who said he was due in court Tuesday afternoon, had begun fundraising off of it for his 2024 presidential campaign. He declared in a video, "I AM AN INNOCENT MAN!" and repeated his familiar refrain that the investigation is a "witch hunt".
The case adds to deepening legal jeopardy for Trump, who has already been indicted in New York and faces additional investigations in Washington and Atlanta that also could lead to criminal charges. As the prosecution moves forward, it will pit Trump's claims of sweeping executive power against Attorney General Merrick Garland's oft-stated mantra that no person, including a former commander-in-chief, should be regarded as above the law.
The indictment arises from a monthslong investigation by special counsel Jack Smith into whether Mr. Trump broke the law by holding onto hundreds of documents marked "classified" at his Palm Beach property, Mar-a-Lago, and whether Mr. Trump took steps to obstruct the government's efforts to recover the records.
Prosecutors have said that Mr. Trump took roughly 300 classified documents to Mar-a-Lago after leaving the White House, including some 100 that were seized by the FBI last August in a search of the home that underscored the gravity of the Justice Department's investigation.
Mr. Trump and his team have long seen the special counsel investigation as far more perilous than the New York matter — both politically and legally.
Campaign aides had been bracing for the fallout since Mr. Trump's attorneys were notified that he was the target of the investigation, assuming it was not a matter of whether charges would be brought, but when.
But it remains unclear what the immediate and long-term political consequences will be for Mr. Trump. His first indictment spurred millions of dollars in contributions from angry supporters and didn't damage Mr. Trump in the polls. No matter what, the indictment — and the legal fight that follows — will throw Mr. Trump back into the spotlight, sucking attention away from the other candidates who are trying to build momentum in the 2024 presidential race.
Mr. Trump has insisted that he was entitled to keep the classified documents when he left the White House, and has also claimed without evidence that he had declassified them.
The case is a milestone for a Justice Department that had investigated Mr. Trump for years — as president and private citizen — but had never before charged him with a crime. Garland was appointed by President Joe Biden, who is seeking reelection in 2024.
The former president has long sought to use the mounting legal troubles to his political advantage, complaining on social media and at public events that the cases are being driven by Democratic prosecutors out to hurt his 2024 election campaign. He is likely to rely on that playbook again, reviving his longstanding claims that the Justice Department — which, during his presidency, investigated whether his 2016 campaign had colluded with Russia — is somehow weaponised against him.
Among the various state and federal investigations that Mr. Trump faces, legal experts — including Mr. Trump's own former attorney general — had long seen the Mar-a-Lago probe as one of the most likely to result in indictment and the one where evidence seemed to favowur the government. Court records unsealed last year showed federal investigators believed they had probable cause that multiple crimes had been committed, including the retention of national defense information, destruction of government records and obstruction of an investigation.
Since then, the Justice Department has amassed additional evidence and secured grand jury testimony from people close to Mr. Trump, including his own lawyers. The statutes governing the handling of classified records and obstruction are felonies that could carry years in prison in the event of a conviction.
Signs had mounted for weeks that an indictment was near, including a June 5 meeting between Mr. Trump's lawyers and Justice Department officials. After that meeting, Mr. Trump said on social media that he anticipated he could be charged, even as he insisted that he had done nothing wrong.
Though the bulk of the investigative work had been handled in Washington, with a grand jury meeting there for months, it recently emerged that prosecutors were presenting evidence before a separate panel in Florida, where many of the alleged acts of obstruction scrutinized by prosecutors — including efforts to move the boxes — took place.
Trump's legal troubles
Mr. Trump's legal troubles extend beyond the New York indictment and classified documents case.
The special counsel has a separate probe underway focused on efforts by Mr. Trump and his allies to overturn the results of the 2020 presidential election. And the district attorney in Georgia's Fulton County is investigating Mr. Trump over alleged efforts to subvert the 2020 election in that state.
The classified documents at Mar-a-Lago, along with thousands of other unclassified government records, were taken from the White House to the Florida club after Mr. Trump left office in January 2021.
The Justice Department has said Mr. Trump and his lawyers repeatedly resisted efforts by the National Archives and Records Administration to get the documents back. After months of back-and-forth, Mr. Trump's representatives returned 15 boxes of records in January 2022, including about 184 documents that officials said had classified markings on them.
FBI and Justice Department investigators issued a subpoena in May 2022 for classified documents that remained in Mr. Trump's possession. But after Mr. Trump's lawyer provided three dozen records and asserted that a diligent search of the property had been done, officials came to suspect even more documents remained. They obtained surveillance footage boxes of records being moved from a storage room at Mar-a-Lago.
The investigation had simmered for months before bursting into front-page news in remarkable fashion last August. That's when FBI agents served a search warrant on Mar-a-Lago and removed 33 boxes containing classified records, including top-secret documents stashed in a storage room and desk drawer and commingled with personal belongings. Some records were so sensitive that investigators needed upgraded security clearances to review them, the Justice Department has said.
The investigation into Mr. Trump had appeared complicated — politically, if not legally — by the discovery of documents with classified markings in the Delaware home and former Washington office of President Joe Biden, as well as in the Indiana home of former Vice President Mike Pence. The Justice Department recently informed Pence that he would not face charges, while a second special counsel continues to investigate Biden's handling of classified documents.
But compared with Mr. Trump, there are key differences in the facts and legal issues surrounding Biden's and Pence's handling of documents, including that representatives for both men say the documents were returned as soon as they were found.
In contrast, investigators quickly zeroed on whether Mr. Trump, who for four years as president expressed disdain for the FBI and Justice Department, had sought to obstruct the inquiry by refusing to turn over all the requested documents. The focus on obstruction was reminiscent of the special counsel investigation Mr. Trump faced as president, when prosecutors examined whether Mr. Trump illegally tried to thwart the Russia probe, including by firing his FBI director.
(With inputs from AFP)