IOA plans to hold WFI elections on July 4, appoints Retd. Justice Mahesh Mittal as returning officer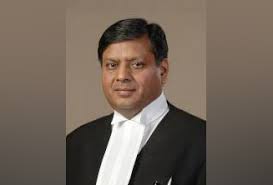 New Delhi, Jun 12 (PTI) The Indian Olympic Association (IOA) has planned to conduct the impending Wrestling Federation of India (WFI) elections on July 4 and appointed former Jammu and Kashmir High Court Chief Justice Mahesh Mittal Kumar as the returning officer.
The elections will be conducted at the Special General Meeting of the WFI.
"IOA has to take steps forward to conduct elections of the WFI Executive Committee and we are pleased to appoint you as a returning officer to conduct the elections of the WFI. You many consider appointing one assistant returning officer and other staff to assist in conducting the elections," the IOA wrote in its letter to justice Mittal Kumar.