Didn't want to be a blotch in his beauteous career graph: Karan Johar on not directing Irrfan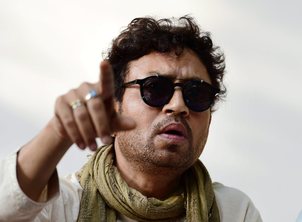 New Delhi, Jun 7 (PTI) The fear of being a "blotch" in late actor Irrfan Khan's otherwise "beauteous career graph" kept filmmaker Karan Johar from directing the "very sexy" star.
In an interview with journalist-author Shubhra Gupta for her book "Irrfan: A Life in Movies", Johar admitted that he did not want to be the filmmaker who gave an actor of Irrfan's calibre a "substandard mainstream film".
"He (Irrfan) was way stronger than anything I could have ever offered him. I never arrived at a screenplay, a film, a thought or an idea that would warrant the presence of the magnitude that Irrfan Khan brought to the table. "That's the reason I've never had a film with Irrfan because I've never wanted to be that filmmaker that gave him a substandard mainstream film. I didn't want to be the blotch in his otherwise beauteous career graph," said Johar, as quoted in the book.