US congressman raises concerns over violations of human rights, freedom of speech in Pakistan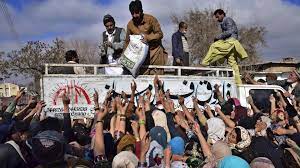 Islamabad, Mar 12 (PTI) An influential US Congressman has raised concerns over the continuous violation of human rights and democracy in Pakistan and asked the government to ensure freedom of speech and the application of rule of law in the country.
"There is concern over the increasing incidents of violence in Pakistan," tweeted Congressman Brad Sherman, who is also a senior member of the House Foreign Affairs Committee.
In a video statement, shared by a leader of ousted prime minister Imran Khan's party, Sherman reminded Prime Minister Shehbaz Sharif-led government about its obligation to take action against those who violate human rights.