When The Ambanis Ditched Colours And Celebrated 'Phoolon-Ki-Holi' With Natural Floral Showers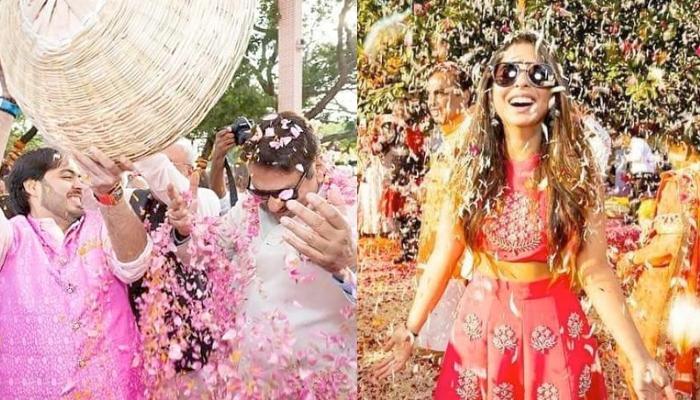 The Ambanis love to celebrate every occasion grandly. From festivals to weddings and lavish parties, one cannot get enough of the sheer luxury they flaunt from their preparations to the final curtain raiser. Adding to their list of royal celebrations, there was a time when the family came together and celebrated Holi with flowers instead of colours. Their pictures speak volumes about the fun the entire family had.
The royal-like photographs from the wedding of the Ambani heiress, Isha Ambani, created a fandom of its own in 2018. It was un-arguably a dream-like celebration of the union of the two lovebirds, Isha and Anand, who got married with the blessings of their elders and loved ones. However, amidst all the traditional festivities lining up to D-Day, there was an added celebration where the family came together to celebrate phoolon-ki-holi. Though it was certainly not the date of Holi according to the calendar, the pictures from the same gave a glimpse of the sheer happiness, and fun everyone had, was no less than the actual festival.