YOU ARE WATCHING THE WORLD MOST EXPNSIVE PLANE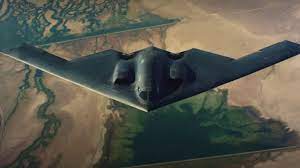 Each unit costs nearly $2 billion, making it the most expensive plane ever constructed. Despite its price tag, the B-2 Spirit has proven invaluable to the United States military. Its impressive record of successful missions and advanced capabilities make it one of the world's most potent weapons.

Designed during the Cold War as a subsonic bomber to deploy conventional and thermonuclear weapons, the Northrop Grumman B-2 Spirit aircraft is the world's most expensive plane. Designed and built in 1997, its initial cost was $737 million (as per the dollar rates then), per Economic Times. However, after its inclusion in the United States Air Force, the costs saw a significant rise, mainly thanks to all the modifications made to the aircraft.