Will have to think and plan differently: Rohit after another ICC failure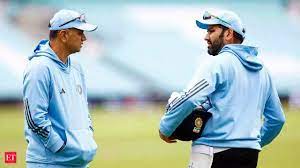 London, Jun 11 (PTI) After yet another failure in an ICC final, Rohit Sharma feels his team needs to think and plan differently for the ODI World Cup at home in October-November.
Not being able to win a trophy in the last 10 years despite reaching the knockout stages consistently would weigh on any team and Rohit said his side too is "dejected".
India's last World Cup win came at home 12 years ago and as the ODI showpiece returns to the country, the pressure to win will be immense.