Two Indian origin singers make it to contestants list for HybeXGeffen Records' new global girl group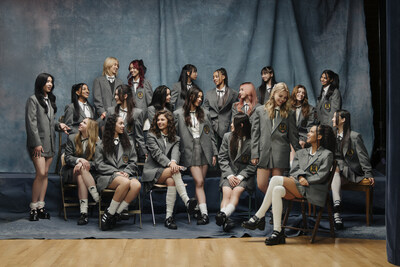 Los Angeles, Aug 29 (PTI) Two Indian-origin singers Lara Raj and Ezrela are among the 20 contestants vying for a shot at stardom as they compete to become a part of a new global girl group, South Korea music giant HYBE and American record label Geffen Records have announced.
Hybe, which manages the global K-pop group BTS through Big Hit Music, and Geffen Records, a subsidiary of Universal Music Group, had announced their joint venture in November 2021.
More than 120,000 submissions were received before a list of 20 contestants were finalised for an audition program, called The Debut: Dream Academy, the two companies announced on Monday during a livestream event aired from IGA Studios in Santa Monica.