Monsoon covers Delhi, Mumbai together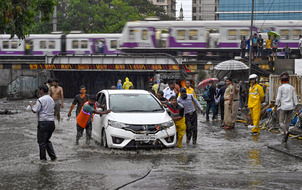 New Delhi/Mumbai, Jun 25 (PTI) In a rare event, the monsoon on Sunday covered both Delhi and Mumbai together.
While it hit the national capital two days earlier than schedule, its entry into the financial capital is two weeks late, according to the India Meteorological Department (IMD).
"The Southwest Monsoon has advanced over Mumbai and Delhi today (June 25)," an IMD official said.