Lung cancer pill cuts risk of death by half, study finds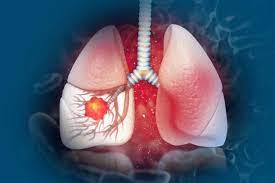 New Delhi, Jun 6 (PTI) A once-daily pill halved people's risk of dying from a common lung cancer when they took the drug after tumour-removal surgery, trial results from a global study shows.
The research, published recently in The New England Journal of Medicine, found that taking the drug osimertinib after surgery dramatically reduced the risk of patients dying by 51 per cent.
The resaerchers randomly assigned eligible patients in a 1:1 ratio to receive osimertinib (80 mg once daily) or placebo until disease recurrence was observed.