International Outcome of 2024 elections will 'surprise' people: Rahul Gandhi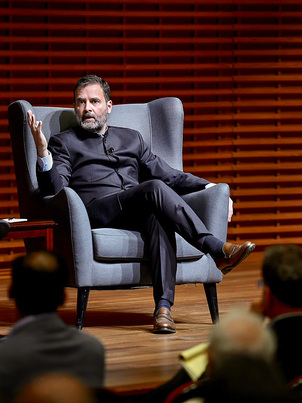 Washington, Jun 1 (PTI) Congress leader Rahul Gandhi on Thursday said the Opposition is pretty well united and a lot of good work is happening on the ground as he asserted that there is a hidden undercurrent building and it will "surprise" the people in the next general elections.
Gandhi, who is in the US for a three-city US tour, made the remarks in response to a series of questions during an interaction with the media at the National Press Club here.
"I think the Congress party will do very well in the next two years. I think it will," said 52-year-old Gandhi, a former party president.