Country-based quota behind long Green Card wait time for India, says official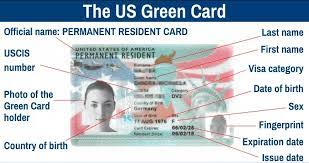 Washington, May 19 (PTI) The long and agonising wait for green cards for people from India, China, Mexico and the Philippines is mainly due to the country-based quota system in its allocation which can be changed only by the US Congress, a senior official has said.
A Green Card, known officially as a Permanent Resident Card, is a document issued to immigrants to the US as evidence that the bearer has been granted the privilege of residing permanently. The per-country caps are numerical limits on the issuance of green cards to individuals from certain countries.
Immigration law provides for approximately 140,000 employment-based green cards to be issued each year.