Adani seeks to sell stake in Ambuja Cement for $450 mln to reduce debt - FT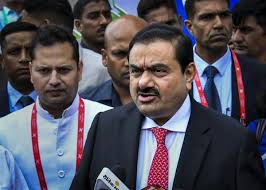 March 10 (Reuters) - Gautam Adani is seeking to sell a stake in Ambuja Cement (ABUJ.NS) for about $450 million, the Financial Times reported on Friday, citing people familiar with the matter.Adani on Thursday made a formal request to international lenders to sell 4% to 5% in Ambuja, his cement business, the report said.The Adani Group did not immediately respond to a Reuters request for comment.
The embattled Adani Group last year acquired Holcim AG's (HOLN.S) cement businesses in India – Ambuja Cements and ACC Ltd (ACC.NS) – for $10.5 billion, its largest-ever acquisition.
Adani's latest move comes as the group seeks to rebuild investor confidence and allay concerns about its debt by pre-paying loans, in the aftermath of a scathing U.S. short-seller report.
Hindenburg Research's report alleged stock manipulation and improper use of tax havens, and flagged "substantial" debt levels, which the group has denied.
Gautam Adani and his family have prepaid all borrowings backed by his conglomerate Adani Group's shares, senior executives told investors at a meeting in London, Bloomberg News reported this week.