Two directors of realty firm M3M granted bail by SC in money laundering case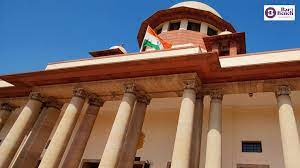 New Delhi, Oct 3 (PTI) The Supreme Court on Tuesday granted bail to Basant Bansal and Pankaj Bansal, directors of Gurugram-based realty group M3M, in a money laundering case.
A bench of justices A S Bopanna and Sanjay Kumar, which had reserved the verdict on September 11 after hearing submissions of lawyers, granted the relief to the directors of the realty firm.
The Bansals had moved the top court against the July 20 order of the Punjab and Haryana High Court which had dismissed their bail pleas, saying the case is quite serious in nature.