Stimac not happy with losing possession but says team close to meeting his expectations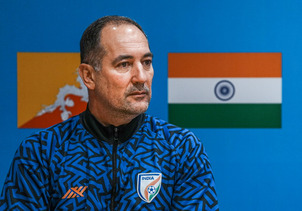 Bengaluru, Jun 29 (PTI) Indian football team head coach Igor Stimac has expressed his displeasure over his wards losing possession of the ball at crucial junctures of a game.
Following up their triumph in the Intercontinental Cup, India have reached the semifinals of the SAFF Championship, and Lebanon stand in their way in the last-four clash.
"There's not much to complain about. We need to improve in those moments of the game when our focus and concentration needᨊs to be at the highest possible level and try not to give away anything," said Stimac.