Protesting wrestlers say they will "immerse" their medals into Ganges, sit on hunger strike at India Gate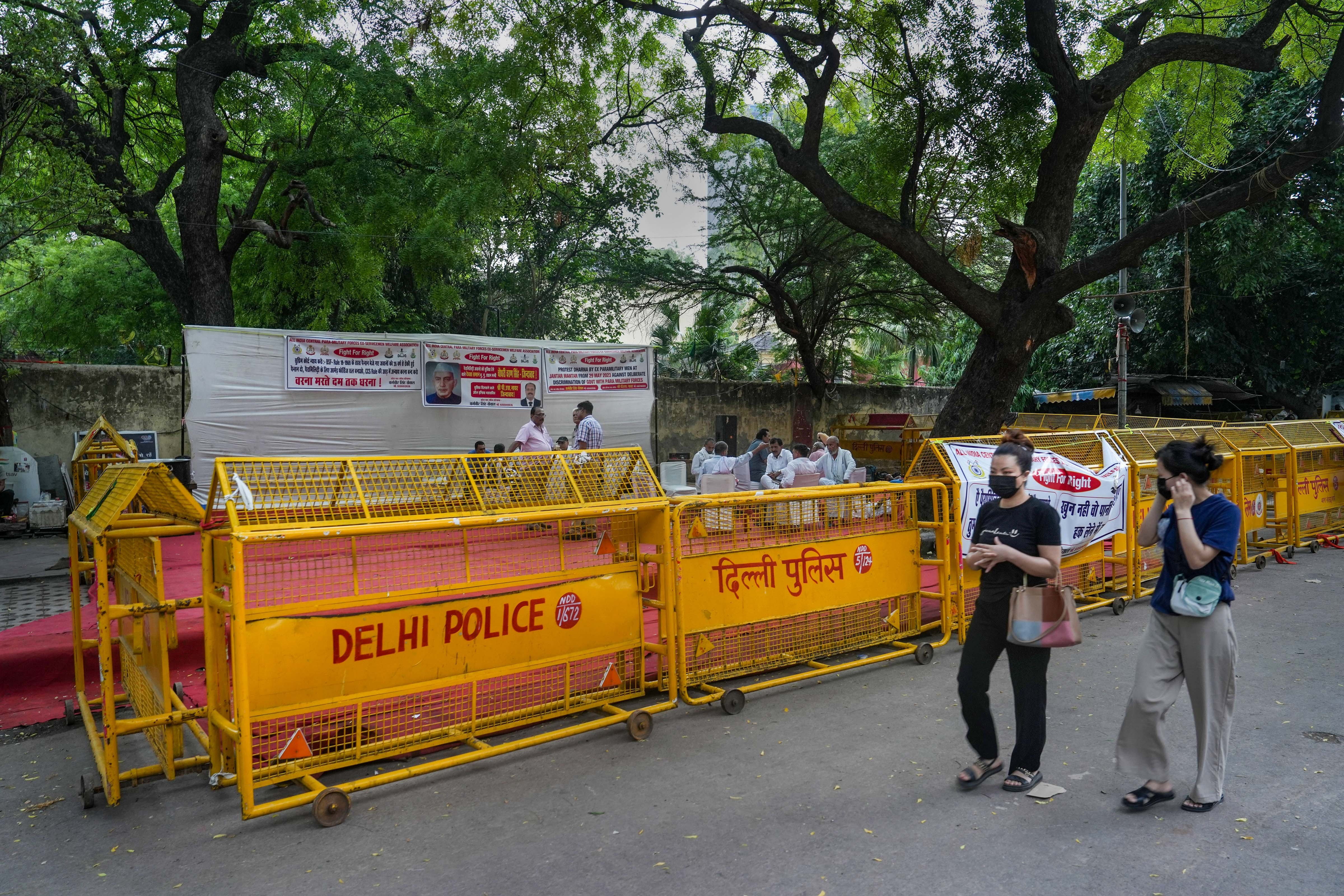 New Delhi, May 30 (PTI) The country's top wrestlers, who were detained by Delhi Police and removed from their Jantar Mantar protest site, on Tuesday said they will immerse their hard-earned medals into river Ganges and sit on a hunger strike "until death" at the India Gate.
Sakshi Malik, a bronze medallist at the 2016 Olympics, said in a statement on her Twitter handle that the wrestlers will go to Haridwar on Tuesday to immerse the medals into the holy river at 6 pm.
"These medals are our life and soul. We are going to immerse them in the Ganges. After that there is no point of living, so we will sit on a hunger strike until death at India Gate," she said in the statement written in Hindi. The same statement was also shared by her compatriot Vinesh Phogat.
Tuesday happens to be Ganga Dussera in Haridwar and possibly a day when lot of people will be there to offer prayers.
On Sunday, Delhi police detained Malik along with World Championships bronze winner Vinesh Phogat and another Olympic medallist Bajrang Punia and later filed FIRs against them for violation of law and order, as dramatic scenes unfolded at the protest site at Jantar Mantar.
Unprecedented scenes of police dragging the Olympic and world championships medal-winning players were witnessed when the wrestlers and their supporters breached the security cordon ahead of their march towards the new Parliament building for the planned women's 'Mahapanchayat'.
The wrestlers did not have permission to move towards the new Parliament building, hours after it was inaugurated by Prime Minister Narendra Modi and when they were stopped by police, an ugly scuffle broke out.
The protesting wrestlers and their supporters were taken to different locations in the national capital and later released.
After the wrestlers were pushed into buses, the police officers cleared the protest site by removing the cots, mattresses, coolers, fans and the tarpaulin ceiling along with other belongings of the grapplers.
The Delhi Police said it will not allow the wrestlers back into the protest site. PTI PDS .