Not got a call to go to Delhi, govt will be formed at auspicious time: Shivakumar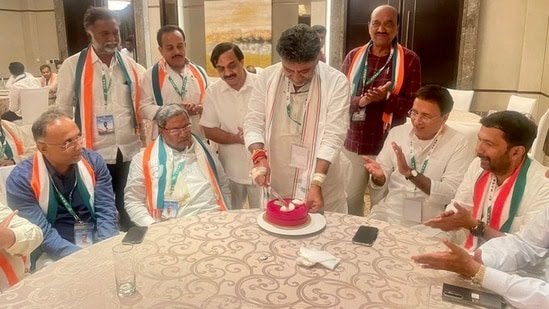 Bengaluru, May 15 (PTI) Karnataka Pradesh Congress Committee (KPCC) president D K Shivakumar, a strong contender for the Chief Minister's post, said he has not received any call from the party's central leadership to discuss the issue.
When asked whether he will be appointed the Chief Minister, he said: "I don't know. I have done whatever job was given to me. We have sent a one-line resolution to Delhi.".
He also said the government will be formed at an auspicious time.