No form or identity proof required for exchanges of Rs 2,000 notes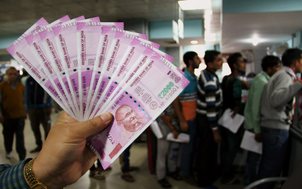 New Delhi, May 21 (PTI) No form or requisition slip is required for exchange of Rs 2,000 notes up to a limit of Rs 20,000 at a time as part of exercise to withdraw high-value currency notes from circulation.
RBI on Friday in a surprise move announced withdrawal of Rs 2,000 currency notes from circulation but gave public time till September 30 to either deposit such notes in accounts or exchange them at banks.
Unlike the November 2016 shock of demonetisation, when old Rs 500 and Rs 1,000 notes were invalidated overnight, the Rs 2,000 notes will continue to be a legal tender.