NDA partner KPA withdraws support from Biren Singh govt in Manipur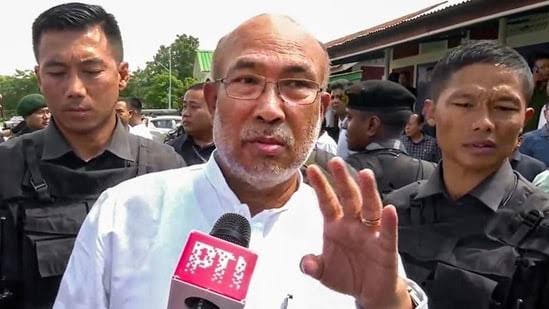 Imphal, Aug 6 (PTI) NDA partner Kuki People's Alliance (KPA) on Sunday announced withdrawal of support from the N Biren Singh government in Manipur.
In a letter to Governor Anusuiya Uikey, KPA president Tongmang Haokip informed about the party's decision to snap ties with the BJP-led government in Manipur, where ethnic rioting since the last three months has claimed more than 160 lives.
The development, however, will have no impact on the stability of the government, as the BJP has 37 members in the 60-member Manipur Assembly.
"After careful consideration of the current conflagration, the continued support for the incumbent government of Manipur led by Chief Minister N Biren SIngh is no longer fructuous.
"Accordingly, the support of the KPA to the Government of Manipur is hereby withdrawn and can be considered null and void," Haokip said in the letter.
The KPA has two MLAs in the assembly - Kimneo Haokip Hangshing from Saikul and Chinlunthang from Singhat.
.
The NPP has seven MLAs and the NPF has five. The Congress, too, has five legislators.
KPA general secretary W Lalam Hangshing told PTI: "We have sent the letter to the Governor by e-mail. We have two MLAs, and had given outside support to the government. In view of the present situation, the association is infructuous." PTI TR CORR