Mumbai suburban services delayed due to technical snag in local train, other incidents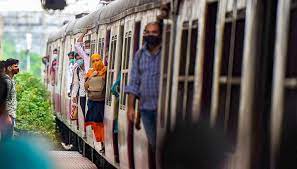 Mumbai, Aug 9 (PTI) Suburban services were delayed on the Central Railway's main line in Mumbai on Wednesday morning by 10-15 minutes due to a technical snag in a local train and a woman's attempt to forcefully travel in the motorman's cabin of another local train at Diva in Thane district, officials said.
Separately, the Solapur-CSMT Express came to a halt at Badlapur station, also in Thane district, due to an alarm chain pulling.
"We appeal to the public not to pull the alarm chain and not to board the cabin of motorman or guard," Central Railway's chief public relations officer Dr Shivraj Manaspure told PTI.