MP: Girl pulled out from borewell declared dead at hospital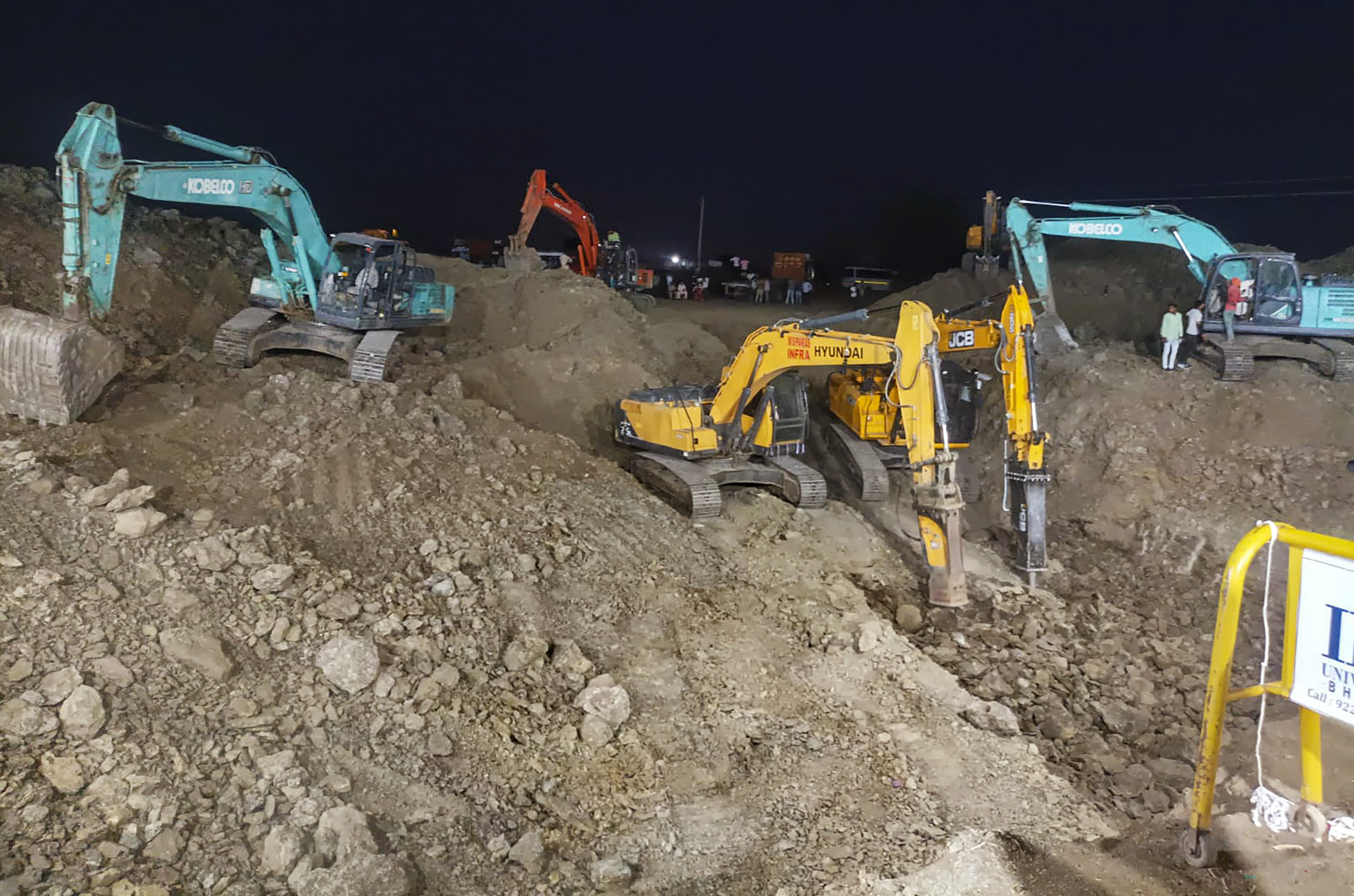 A two-and-a-half-year-old girl who was pulled out from a borewell in Sehore district of Madhya Pradesh on Thursday after nearly 52 hours of rescue efforts was declared dead at a hospital, police said.
A police official said on the condition of anonymity that the minor had already died in the borewell and when she was pulled out, her body was found decomposing.
The victim's body was sent for post-mortem, he said.
The girl - Srishti - had fallen into the 300-foot borewell in Mungavali village around 1 pm on Tuesday. She was pulled out at 5.30 pm on Thursday and was rushed to the district hospital in an ambulance for a check up, another official said.
She was initially stuck at the depth of about 40 feet in the borewell, but due to vibrations caused by machines engaged in the rescue operation, she slid down further to about 100 feet, making the task more difficult, Madhya Pradesh Chief Minister Shivraj Singh Chouhan said on Wednesday.
An official on Thursday said she had further slipped to the depth of around 135 feet.
An Army team also joined the rescue operation, while teams of the National Disaster Response Force (NDRF) and the State Disaster Emergency Response Force (SDERF) have already been working to rescue the girl, officials said.
A team of robotic experts also joined the operation on Thursday morning to rescue the girl, they said.