Man posing as PMO official in Kashmir sent to judicial custody, three cases against him in Gujarat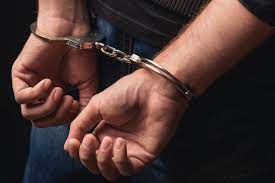 Srinagar, Mar 17 (PTI) Kiran Bhai Patel, who posed as a PMO official and got the requisite perks, including a bulletproof car and scores of security personnel, had three cases registered against him in his home state Gujarat, police said on Friday.
He was arrested here on March 3 but his deception that tricked security forces of the high security zone that is Jammu and Kashmir has come to light only now. Patel was in police custody until Friday and has now been sent to jail for 14 days, officials said.
The story of the alleged conman from Gujarat unravelled earlier this month when he visited Kashmir for the third time, each time passing himself off as Additional Director (Strategy and Campaigns) Prime Minister's Office, New Delhi.