Mahindra Logistics to develop 10-lakh sq ft warehousing space in Ascendas-Firstspace 40 acre park in Pune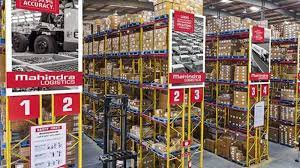 Mumbai, Mar 27 (PTI) Mahindra Logistics Ltd on Monday said it will set up a new 1-million sq ft multi-client warehouse park in Talegaon, Pune, in association with industrial real estate developer Ascendas-Firstspace.
With comprehensive connectivity, the entire development will be spread over three phases, with the first phase of 0.5 million sq ft to be operational by the end of FY24, MLL said in a statement.
Ascendas-Firstspace -- a joint venture between CapitaLand Investment and Firstspace Realty -- is developing a 40-acre logistic park named 'Ascendas-Firstspace Pune Talegaon-II'.