Karnataka Election Live Updates: No Doubt BJP Will Form Govt, Says Yediyurappa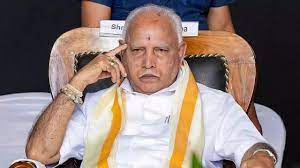 - The Karnataka Assembly is the seventh-largest legislative body in terms of strength.

- There are 36 seats reserved for Scheduled Castes (SC) and 15 for Schedules Tribes (ST).

- The winning party needs at least 113 seats to form a majority government in the state.

- Karnataka's total number of voters is 5,21,73,579, out of which 2.62 crores are males and 2.59 crores are females.

- 9,58,806 voters will be eligible to cast their ballot for the first time.

- The number of polling stations across the state is 58,282.

- All polling stations will close at 6 pm on Wednesday.