Karnataka election: Exit polls predict hung assembly. 'Kingmaker' JDS ready to deal with BJP, Congress ..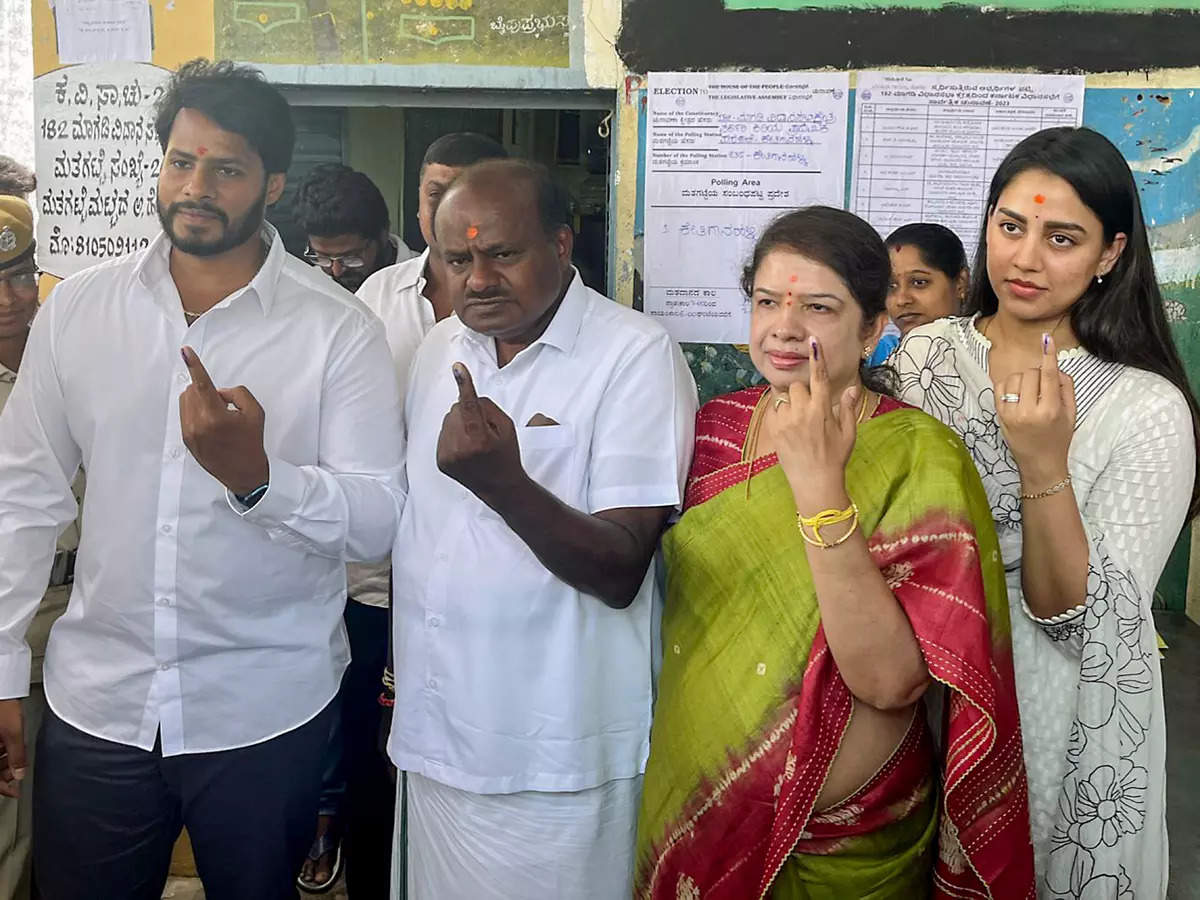 Ex-Karnataka chief minister and JDS leader HD KUMARASWAMY on Friday declared his party open to a post-poll alliance with either the CONGRESS or the ruling BJP, offering each potential lifelines ahead of Saturday's counting of votes. Exit polls have indicated a hung Assembly as the most likely outcome; some gave the Congress an edge but not enough to stake an independent claim to the next government.
Kumaraswamy's apparent readiness to deal with his rivals comes days after his father, ex-prime minister HD Deve Gowda, suggested the JDS will not engage with the Congress, with whom it allied after the 2018 election to outmanoeuvre the BJP - the single-largest party - to form a government that collapsed the following year after rebel MLAs walked out. According to the Deccan Herald, Kumaraswamy is now ready to back whichever of the two national parties agrees to his terms, principal among which is that he become chief minister.
The two-time Karnataka leader is travelling to Singapore for a quick break before tomorrow's counting of votes. Speaking to the Deccan Herald before his trip, he said, "I am still confident about JDS winning at least 50 seats (and) am ready to strike a coalition with a party which agrees to my terms." Exit polls have suggested the JDS will win less than 30 seats but that should be enough to push either the Congress or the BJP over the majority mark of 113.