India's history, teachings shaped world, says Kamala Harris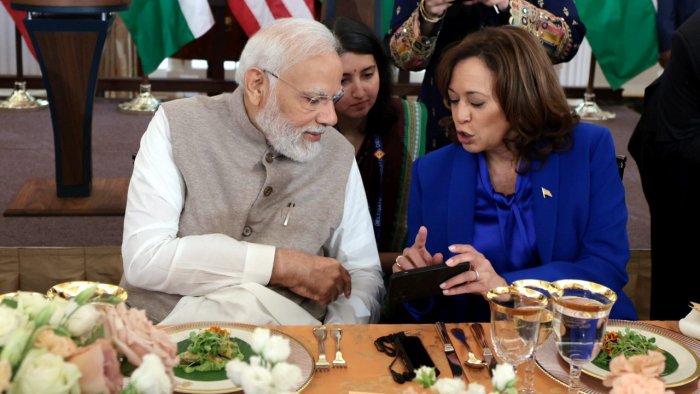 Washington, Jun 24 (PTI) US Vice President Kamala Harris said India's history and teachings have influenced and shaped the world, asserting the country has inspired millions of people through its philosophy.
She also said India is a "very important" part of her life and that she is deeply connected to the country.
"The history and teachings in India and of India have not only influenced me, they, of course, have shaped the entire globe," Harris said in her address at a luncheon hosted by her and Secretary of State Antony Blinken in the honour of Prime Minister Narendra Modi on Friday.