India's GDP growth at 6.1% in Q4FY23, full-year growth at 7.2%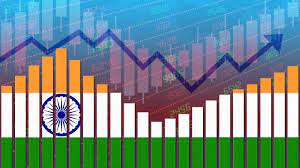 India GDP grew at 6.1 per cent in the fourth quarter of FY23, better than what analysts and the Reserve Bank of India (RBI) had expected.
The RBI had projected growth in Q4FY23 at 5.1 per cent, while economists predicted the economy to grow over 5 per cent in the January-March period. This indicates that the Indian economy performed significantly better in the last quarter of FY23, even as the global economy faced a slowdown.