Hooda Demands Rs 500 Per Quintal Bonus For Wheat Farmers, Says Crop Damaged Due To Rains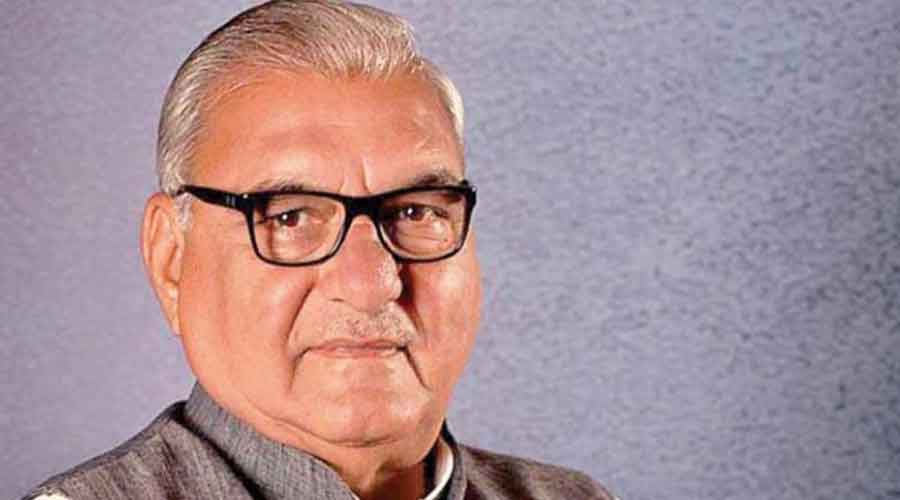 Former Haryana Chief Minister Bhupinder Singh Hooda demanded Rs 500 per quintal bonus for wheat farmers due to crop damage caused by unseasonal weather. The state government claims to be providing compensation transparently through designated portals.Former Haryana Chief Minister Bhupinder Singh Hooda on Friday demanded Rs 500 per quintal bonus for wheat farmers, saying their crop has been damaged in the recent unseasonal rain and hailstorms. "Despite the announcement by the BJP-JJP government, neither Girdawari (field inspection) is done properly nor have farmers been given compensation. Farmers' complaints are coming from all over the state that the government is showing very less damage in comparison to the actual damage (estimated) in Girdawari.

"In many places, 60-80 per cent damage has been caused to crops, whereas in Girdawari it is being shown only 20-25 per cent," the Congress leader alleged in a statement. Speaking to reporters, Chief Minister M L Khattar said the state government is standing shoulder-to-shoulder with the farmers. He said during the 10 years of the Congress rule, the farmers got a compensation of about Rs 1,200 crore, while his government has given a compensation of Rs 1,200 crore in the year 2015 itself. Hooda said farmers are also facing problems in uploading the latest crop loss information on the designated portal, because in many places neither the portal is running nor the toll-free number is working.
"On one hand the inclement weather and on the other hand the government's neglect is proving fatal for the farmers. In such a situation, the government should compensate the loss of farmers to some extent by giving bonus along with compensation," he added. The leader of opposition said farmers are waiting for compensation for the damage to mustard crop as well. Chief Minister Khattar asked farmers to register the complete information about their land area and crop on the 'Meri Fasal Mera Byora' portal.