Elon Musk, Mukesh Ambani, Jeff Bezos get together at Indian wedding? AI images of world's billionaires go viral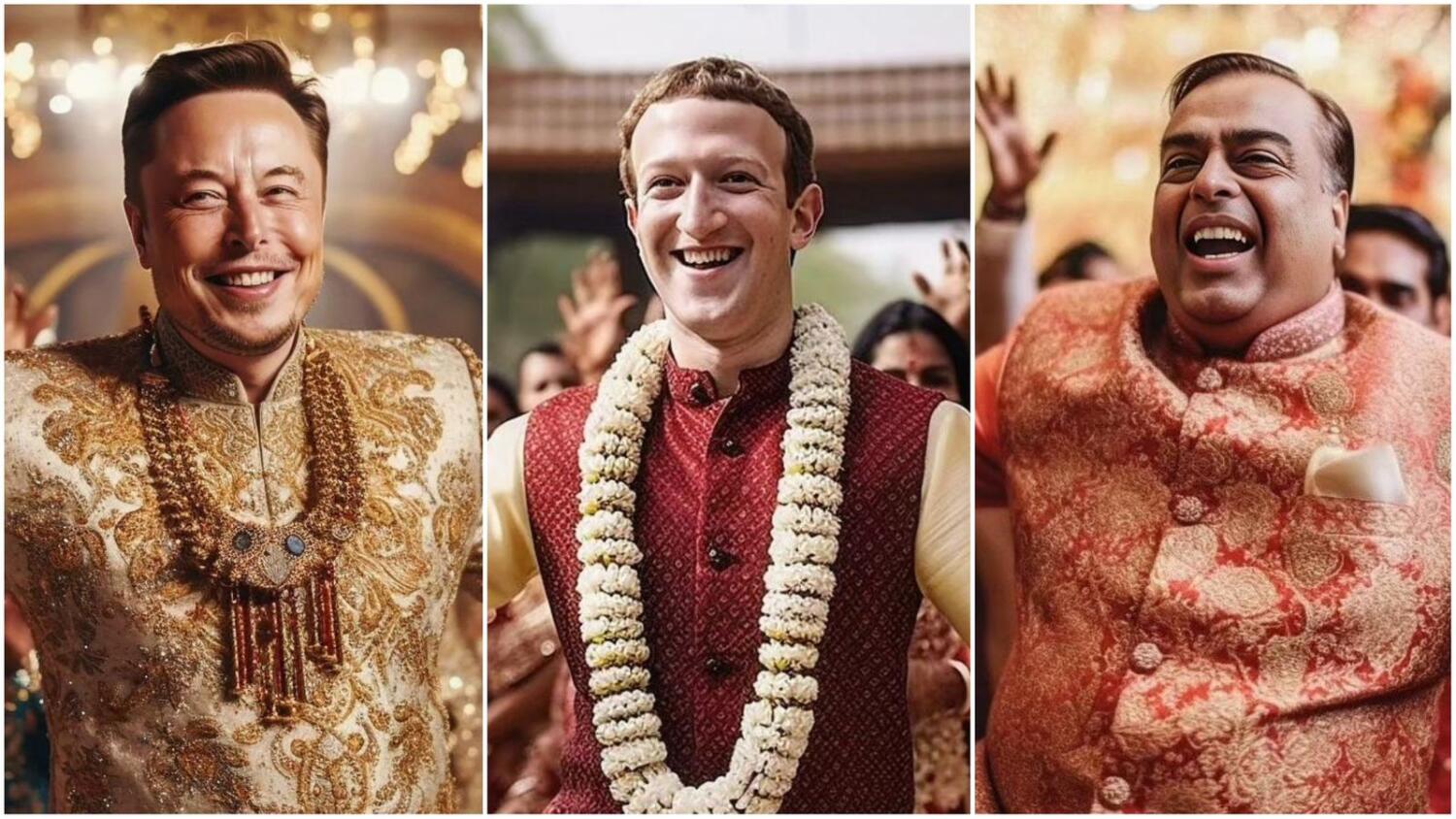 Artificial intelligence (AI) has the potential to convert our imagination into unique artworks that often go viral on the Internet. From showing superheroes in unlikely settings to reimagining landmarks in the UAE, we have seen it all.
Now, the technology has been used to generate images of the world's billionaires including Elon Musk, Mukesh Ambani, and Jeff Bezos attending an Indian wedding. An artist that goes by the handle @wild.trance shared the AI-generated images on Instagram a few days back.
The Tesla CEO is seen dressed in a beige colour sherwani with golden embroidery while flashing a smile. The artist also gave Elon Musk a necklace to go with the festivities.
Meta founder and CEO Mark Zuckerberg looks dapper in a plain kurta along with a red waist coat and garland.The artist has shown Amazon founder Jeff Bezos enjoying the wedding to the fullest by dancing and having a good time. He too is seen in a sherwani with a garland and traditional teeka on his forehead.
Former chairman of Tata Sons, Ratan Tata, is shaking a leg surrounded by other guests at the wedding.
Reliance Industries Chairman and Asia's richest person, Mukesh Ambani is wearing a red sherwani with heavy golden embroidery.
It seems the world's fifth richest person, Warren Buffet, is completely immersed in Indian culture as he enjoys the ceremony.
Indian billionaire Gautam Adani too gets some AI treatment as the picture shows him smiling and grooving among other guests.
The artist also included Google co-founder Larry Page in the album.
Google co-founder Sergey Brin definitely looks charismatic in a red sherwani and shades.
The chairman of software giant Oracle, Larry Ellison, is another billionaire to feature in the album. He is dressed as an Indian groom