Deve Gowda defends party's alliance with BJP, says it is to save his party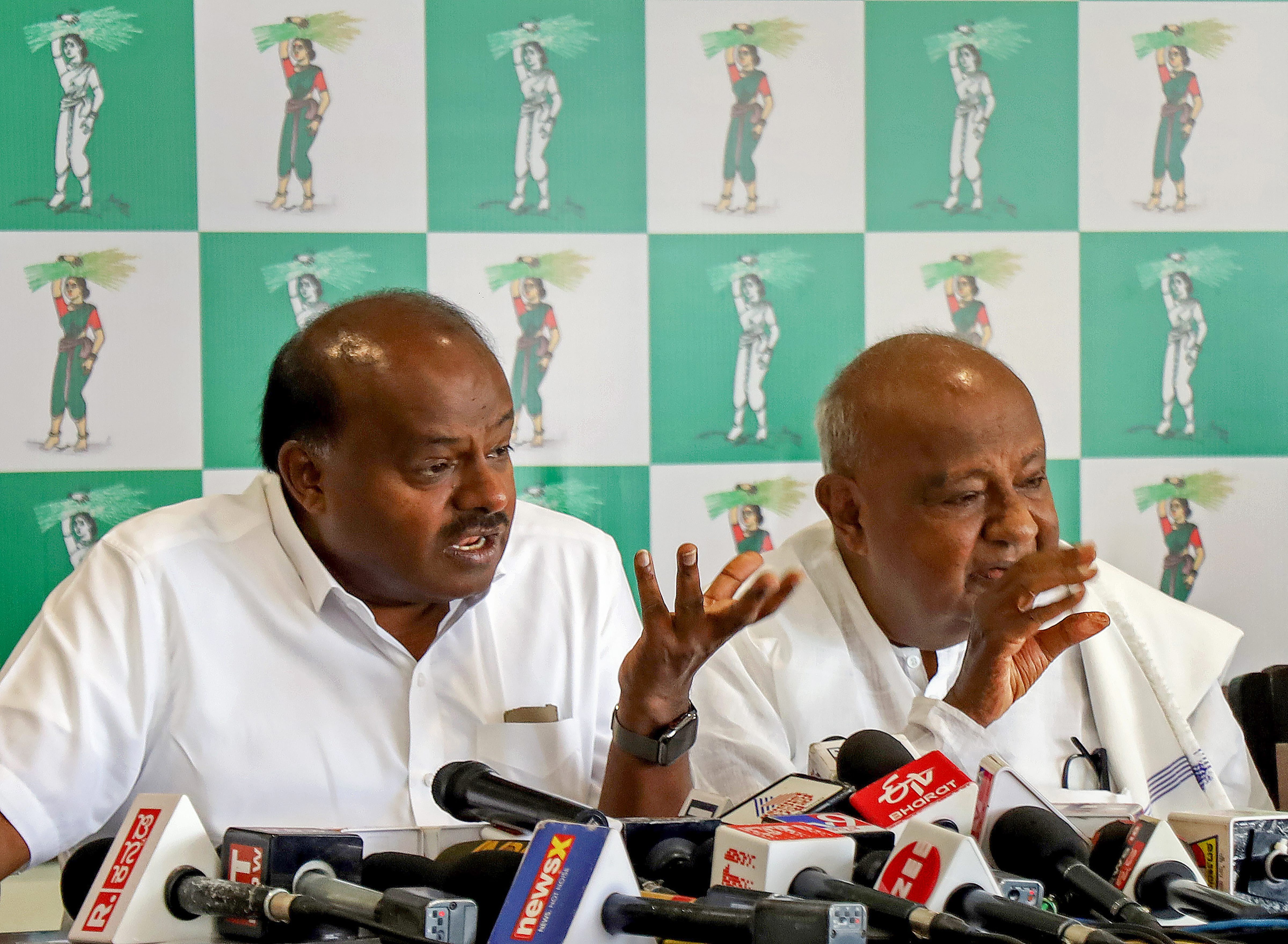 Bengaluru, Sep 27 (PTI) JD(S) patriarch H D Deve Gowda on Wednesday defended the decision of aligning with the BJP for the 2024 Lok Sabha polls, stating that it was aimed at saving the party, and assured that he and his political outfit will stick to its secular credentials and never let minorities down.
The former prime minister also sought to clarify that the JD(S) was not power-hungry and does not practice opportunistic politics.
The JD(S) on Friday decided to ally with the BJP following a meeting of its leader and former Chief Minister H D Kumaraswamy (Gowda's son) with Home Minister Amit Shah and BJP national president J P Nadda in New Delhi.