Delhi woman cheated of Rs 5 lakh by fraudsters offering to bail her out of 'terror', 'drug peddling' cases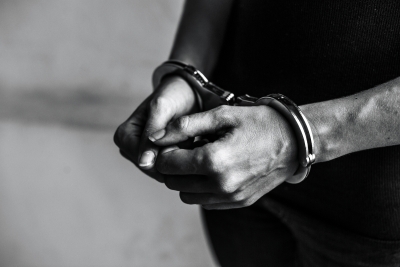 New Delhi, Jun 9 (PTI) A 60-year-old woman from southwest Delhi was allegedly duped of around Rs 5 lakh by a group of cyber fraudsters who accused her of having links with Khalistani terror outfits and drug peddlers. According to an FIR registered in the case on May 29, the victim received a phone call from a man, who claimed to belong to a top courier company. He told her that she had booked a courier to Canada which had some problems. "I told him that I had not booked any courier because I do not know anyone in Canada. Then he said there must be some terrorist conspiracy behind it. He specifically used the word Khalistani," the victim said in her complaint.
"He asked me to immediately lodge an FIR and also offered to connect me to someone in Amboli police station (in Mumbai)," she added. The woman agreed to take the caller's help and he connected her to a person named Sibb Shejol. Shejol made a video call to her and assured her that he has lodged an FIR and sent the matter to the crime branch.
The FIR said Shejol then connected the woman through a conference call to his senior who asked Shejol to arrest the woman immediately, accusing her of being part of a terror plot.