Centre directs banks, civic bodies to work in tandem on scheme for loans to street vendors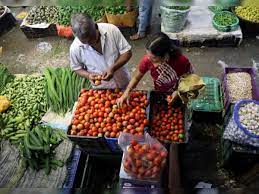 Bhubaneswar, Aug 13 (PTI) Union Minister Bhagwat K Karad has asked banks and civic bodies to collaborate to achieve the goals of the PM SVANidhi scheme, which was launched to help street vendors get easy loans.
Chairing a regional-level meeting on Saturday to assess the scheme's progress in Bihar, Jharkhand, Odisha and West Bengal, Karad asked civic bodies to review the applications returned by banks and resubmit them after rectification.
The minister of state for finance also asked the municipal bodies to work in a 'camp mode' and mobilise fresh applications to achieve the targets in a time-bound manner.