Babar Azam missing Pakistani fans but feels "at home" in Hyderabad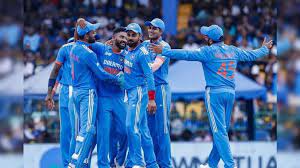 Ahmedabad, Oct 4 (PTI) Overwhelmed with hospitality since arriving in India, Babar Azam is completely feeling "at home" in Hyderabad but didn't forgot to add that Pakistan cricket fans have been missed amid their build-up for the World Cup.
The Babar-led Pakistan side has been based in Hyderabad where they played two warm-up matches and will take on New Zealand on October 6 in their tournament-opener.
A few days ago, PTI reported that the Pakistan Cricket Board has written to the ICC seeking prompt action on the visa process for its fans and media.