'6 feet, fair wheatish': Notice against Amritpal Singh ahead of 'surrender'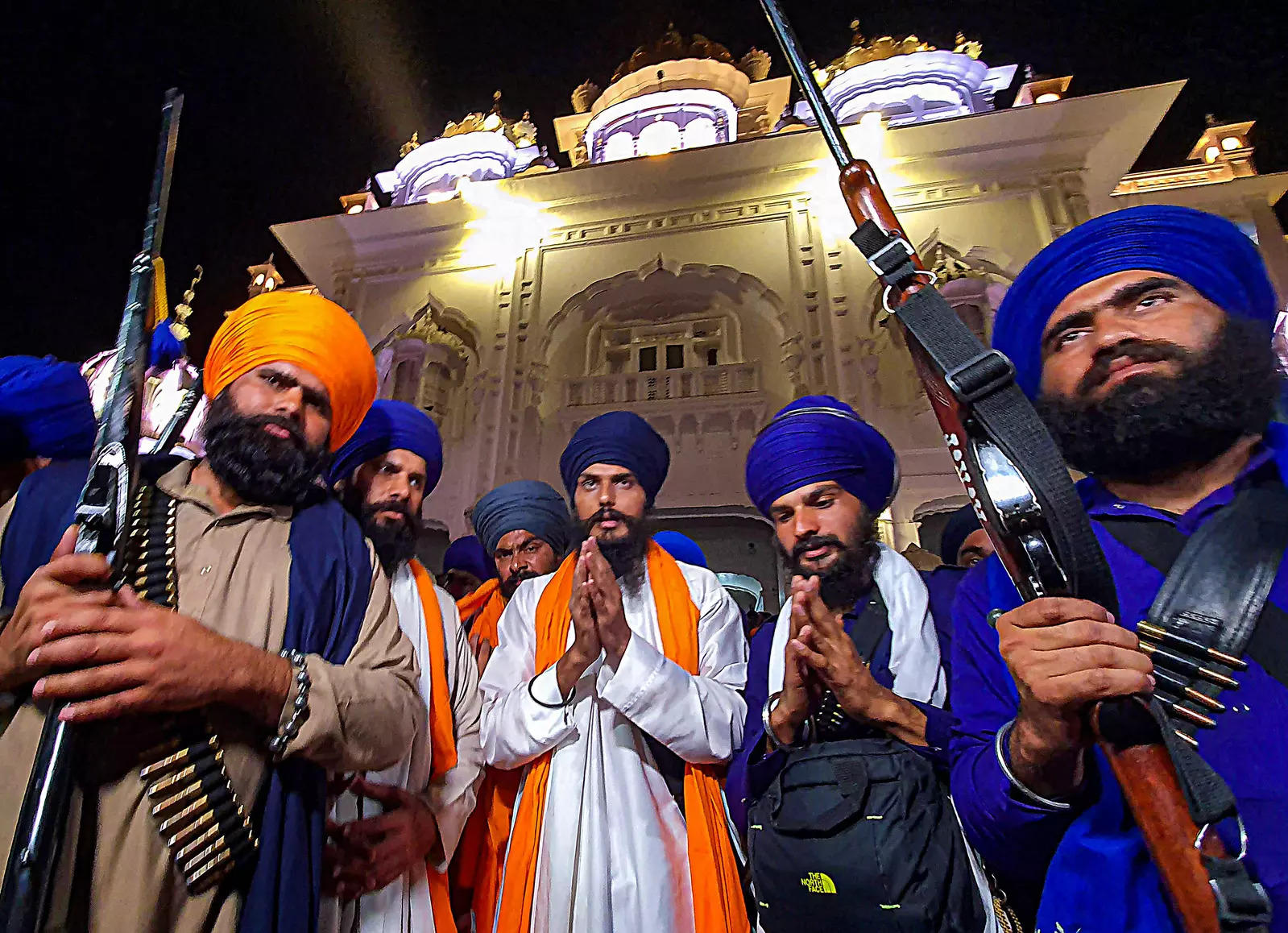 Amritpal Singh is probably in Punjab and will announce his surrender on Wednesday from any Sikh shrine in Amritsar and Bathinda, according to intelligence inputs.
Amritsar Rural Police issued a 'hue and cry' notice against Waris Punjab De chief Amritpal Singh on Wednesday as a high alert was sounded in Amritsar, Talwandi Sabo in Bathinda and Anandpur Sahib after intelligence inputs suggested that the radial Sikh leader entered Punjab after hiding in Haryana and Delhi and is likely to surrender. A hue and cry notice is the process of seeking the help of the public in nabbing a criminal. "Amritpal Singh Sandhu son or Tarsem Singh, resident of Jallupur Khera, Police Station Khilchian, Amritsar is wanted by the police of District Amritsar (Rural) Punjab," the notice said urging people to contact the police numbers if anyone has any information about the whereabouts of Amritpal Singh, absconding since March 18.