Voting On Wednesday, Election Timing, Number of Seats And Other Details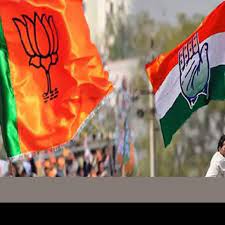 The voting for Karnataka Assembly elections 2023 will be held on Wednesday (May 10). The election is being held in a single phase, as per the schedule announced by the Election Commission of India (ECI) in March. A total of 5,31,33,054 electors are eligible to cast their votes in 58,545 polling stations across the state, where 2,615 candidates are in the fray. Among the electors, 2,67,28,053 are male, 2,64,00,074 female and 4,927 "others", while among the candidates 2,430 are male, 184 female and one from third gender.
TIME OF VOTING
The voting will take place from 7am to 6pm, the ECI has announced. As many as 11,71,558 are young voters, while 5,71,281 are persons with disabilities (PWDs) and 12,15,920 are aged above 80, as per the data released by the poll body.Around four lakh polling personnel will be engaged in the poll process.
Number of seats
Polling will be held to elect representatives to the 224-member Karnataka Legislative Assembly.The major political parties contesting the election are: The ruling Bharatiya Janata Party, which wants to break the 38-year jinx, Congress that is seeking to wrest power from the BJP, and Janata Dal (Secular) or JD(S) that has never formed a government on its own since the party's formation in 1999 but had been in power twice in coalition - with both BJP and Congress.
The counting of votes will take place on May 13.