Varun Gandhi urges MPs to donate part of salary to help families of train crash victims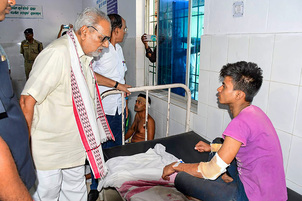 New Delhi, Jun 3 (PTI) BJP MP Varun Gandhi on Saturday urged fellow parliamentarians to donate a part of their salary to help the families of victims of the Odisha train accident.
They should first get support and then justice, he said in a tweet.
Calling the disaster heart-rending, he said people will have to stand with the grief-stricken families like a rock.