Siddaramaiah Karnataka's next CM; Shivakumar his only deputy: Congress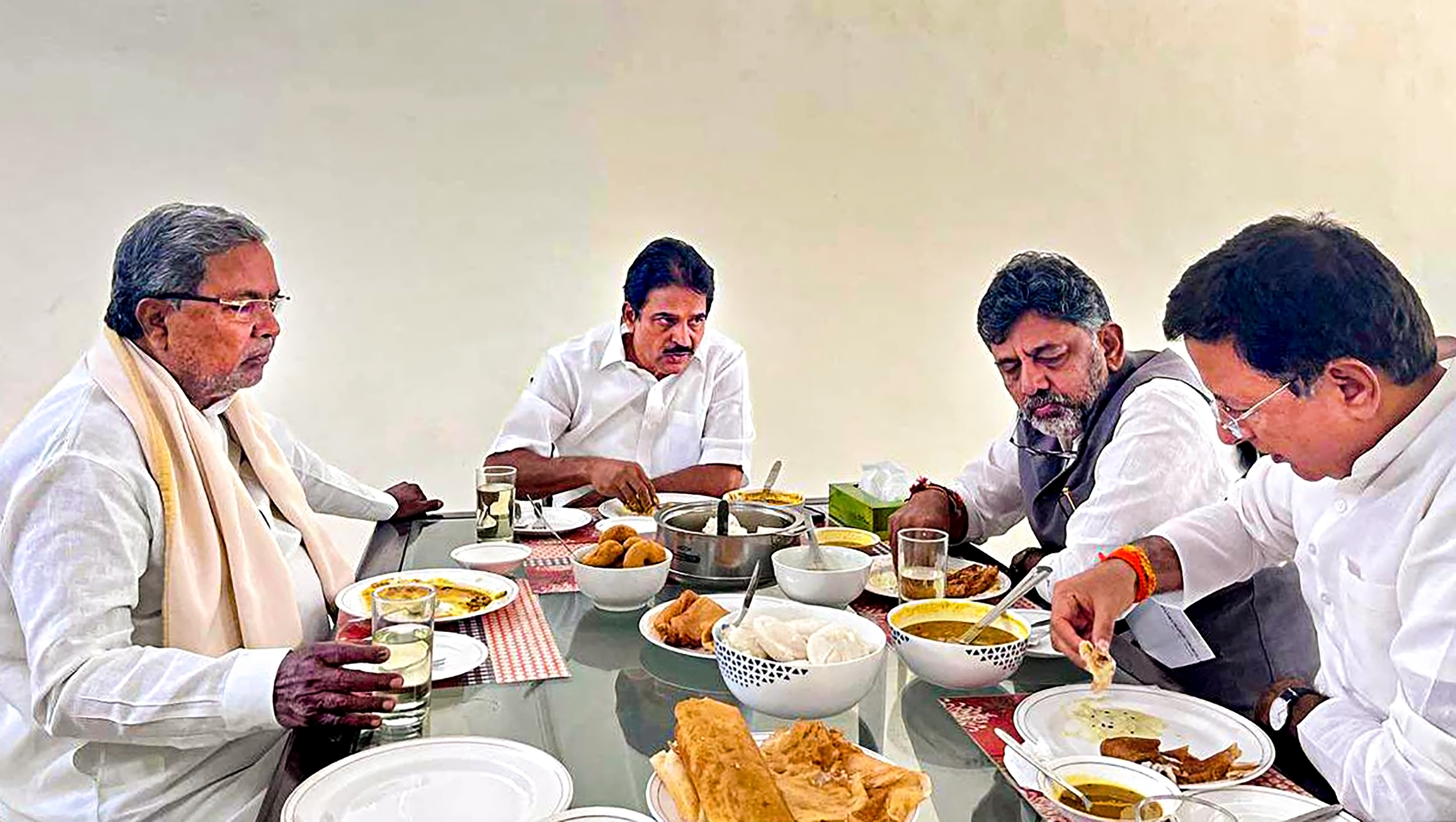 New Delhi, May 18 (PTI) Ending days of suspense, the Congress on Thursday announced Siddaramaiah as the next chief minister of Karnataka and D K Shivakumar as his only deputy in the soon-to-formed cabinet.
The two leaders, who were in a tight race for the top post, would take oath along with other ministers on May 20 and leaders of all like-minded parties will be invited for the swearing-in ceremony.
Announcing the decision taken by Congress president Mallikarjun Kharge after hectic parleys ever since the party emerged victorious on May 13, General Secretary (Organisation) K C Venugopal said all leaders, including the top leadership, worked very hard to make Karnataka victory a reality.
"We have decided on Siddaramiah as the chief minister of Karnataka. D K Shivakumar will the only Deputy CM," he said.
Shivakumar will also continue as the party's Karnataka state president till Parliamentary elections, he said.
At the same press conference, senior party leader Randeep Surjewala said the Congress party is committed to fulfil the five promises that were made during the elections.
Asked about the much-talked-about power-sharing formula between Siddaramaiah and Shivakumar, Venugopal said the only power-sharing formula is to share the power with the people of Karnataka. "Ours is a democratic party, we believe in consensus and not in dictatorship," he said on the hectic discussions held over the last few days. PTI SKC BJ..