Mumbai: High drama at Mantralaya as protesters jump onto safety net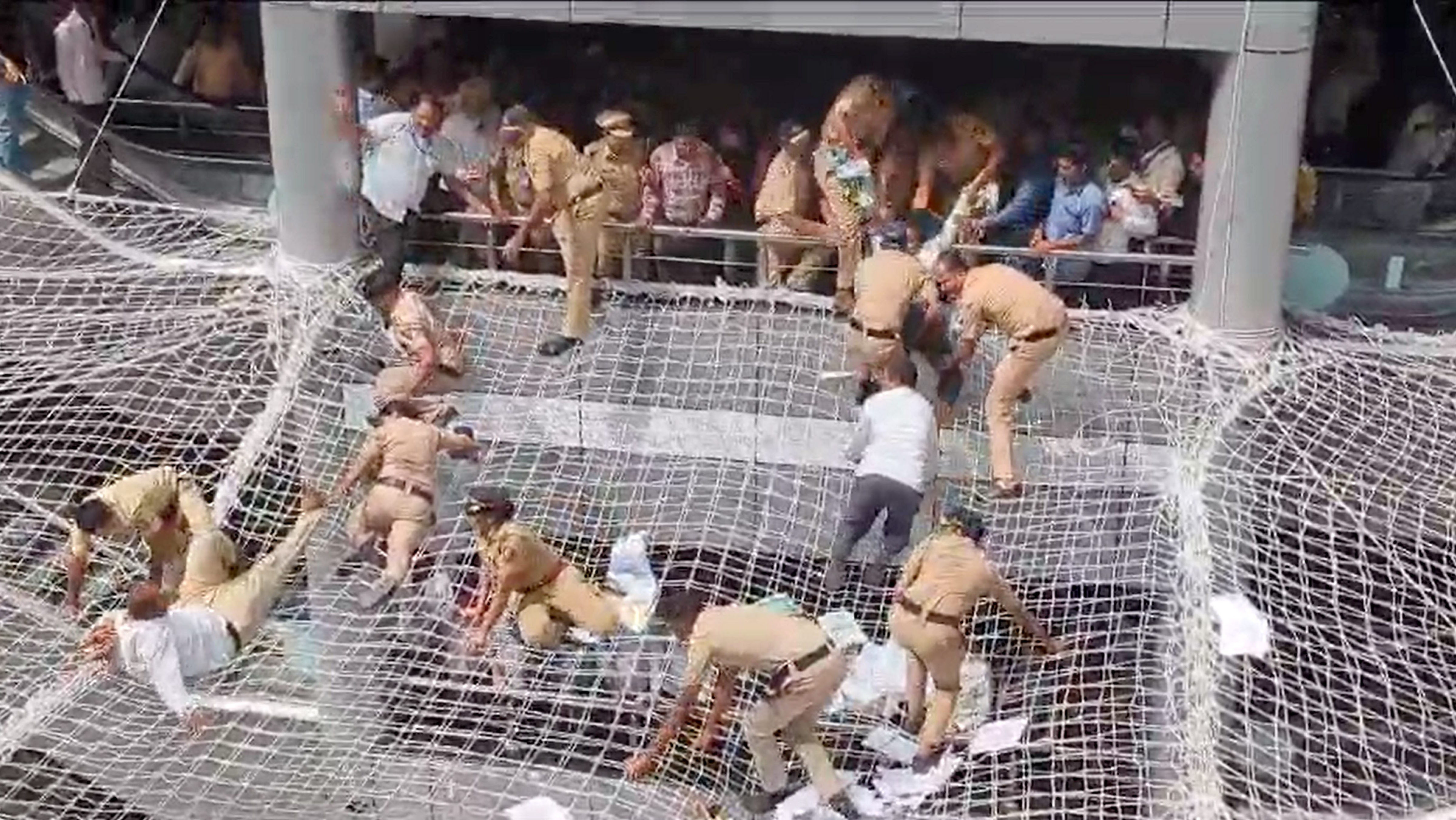 Mumbai, Aug 29 (PTI) A high drama prevailed at the Maharashtra secretariat here on Tuesday when a group of protesters descended on the safety net set up on its first floor demanding a hike in compensation for the people affected by a dam project.
Police detained more than 40 persons, an official said.
"Protestors shouting slogans and carrying placards approached the safety net (on the first floor of the main Mantralaya building) in the afternoon. Police personnel and officers present at the spot tried to drag them away," an official said.