"BJP is running a business in MP, not government": Digvijaya Singh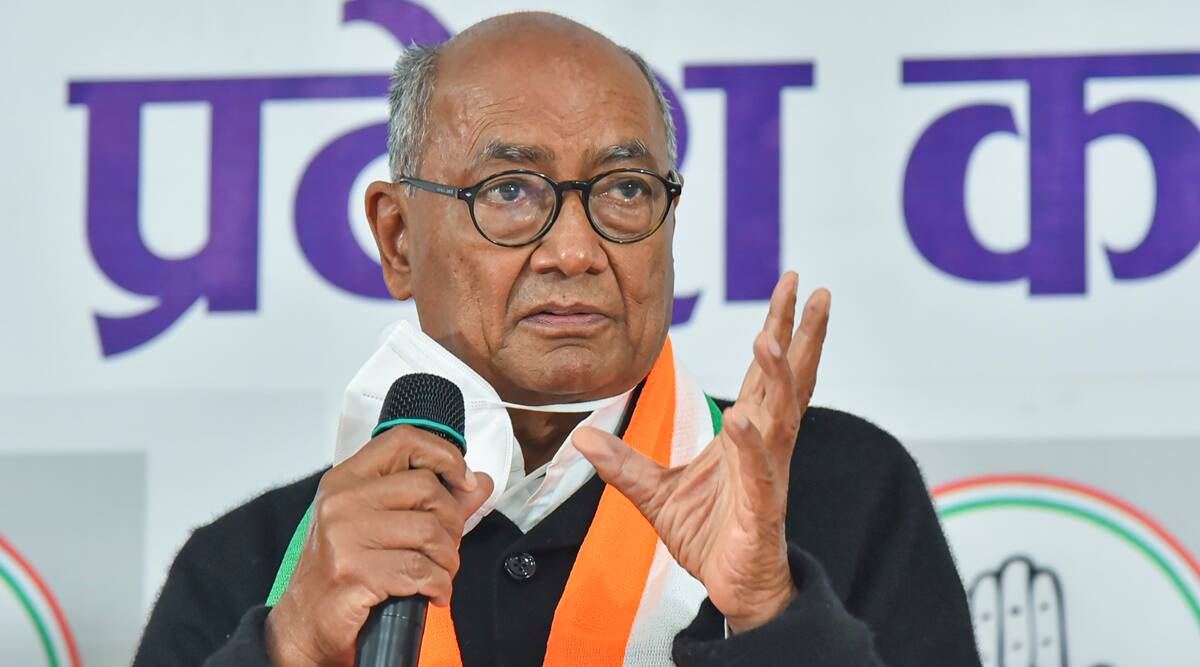 Jabalpur (Madhya Pradesh) [India], May 16 (ANI): Former Madhya Pradesh Chief Minister Digvijaya Singh on Monday took a dig at the BJP government in the state and said that it was running a private business there.
The Congress leader made the remark while talking to the media persons in Madhya Pradesh's Jabalpur district on Monday.
"Madhya Pradesh government is not running the government, it is doing a private business. Who owns the private business? Whose partnership company is this? It is of CM Shivraj Singh Chouhan and his cabinet ministers. Some new shareholders have come into this company who are called Maharaj BJP (referring to Union Minister Jyotiraditya Scindia)," Singh said.
BJP people have the sand contract and mining contract in the state. MLA from Jabalpur's Panagar constituency Indu Tiwari owns the whole business of the Public Distribution System (PDS) and 50 to 60 per cent of the food grains available to the poor are being sold in the market, he added.
Singh further said that the Congress workers were being harassed and were being implicated in false cases. Their houses were being demolished and sent to jail.
"During my tenure of 10 years between 1993 and 2003, not a single BJP leader can say that I have wronged him or tortured him or implicated anyone in a false case," the Congress leader said.
Drug mafia, mining mafia, PDS mafia and now illegal betting mafia have also started in the state. There are two major centres of illegal betting in the state, one is Datia and the other is Katni. The business of Illegal Mafia Betting Mafia of Katni is growing rapidly and it is linked to Dubai. Gujarat police are searching, Chhattisgarh police have been caught, but MP Police is kept calm. Do they (police) have shares too? I want to ask Katni Superintendent of Police (SP), if he received any information from the Gujarat Police regarding illegal betting," Singh questioned.
"CM Chouhan is doing nothing but a drama, somewhere he plays the drums, somewhere he dances, somewhere he lifts the children in his lap. He (CM Chouhan) could not remember the women for the last 20 years, when the elections came, he started remembering the women," the former CM alleged.
Singh also targeted Prime Minister Narendra Modi and said, "PM Modi is openly asking people to press the button (for voting) by taking the name of Bajrang Bali, is this not a violation of the model code of conduct? Is this not a violation of the Representation of the People Act?"
The Congress further said, "I want to ask the Election Commission of India (ECI) when the PM is openly asking for votes in the name of Bajrang Bali, then why did you not give notice to him, why did you not take action against him? Why didn't you file a case against them? I am saddened by the fact that ECI, which we expect to be fair, is sending notice to Sonia Gandhi and not to PM Modi, is there a difference between these two? Doesn't the same law apply to both?"
When Congress leader Tarun Bhanot was the Finance Minister, he approved schemes worth about Rs 1000 to 3000 crores for Jabalpur. Jabalpur has not been neglected so much by any government. There is not a single minister from Jabalpur in the state cabinet. There are three ministers from Sagar and no one from here, Singh added. (ANI)