Biren Singh says 40 militants killed by forces so far; Fresh clashes break out in Manipur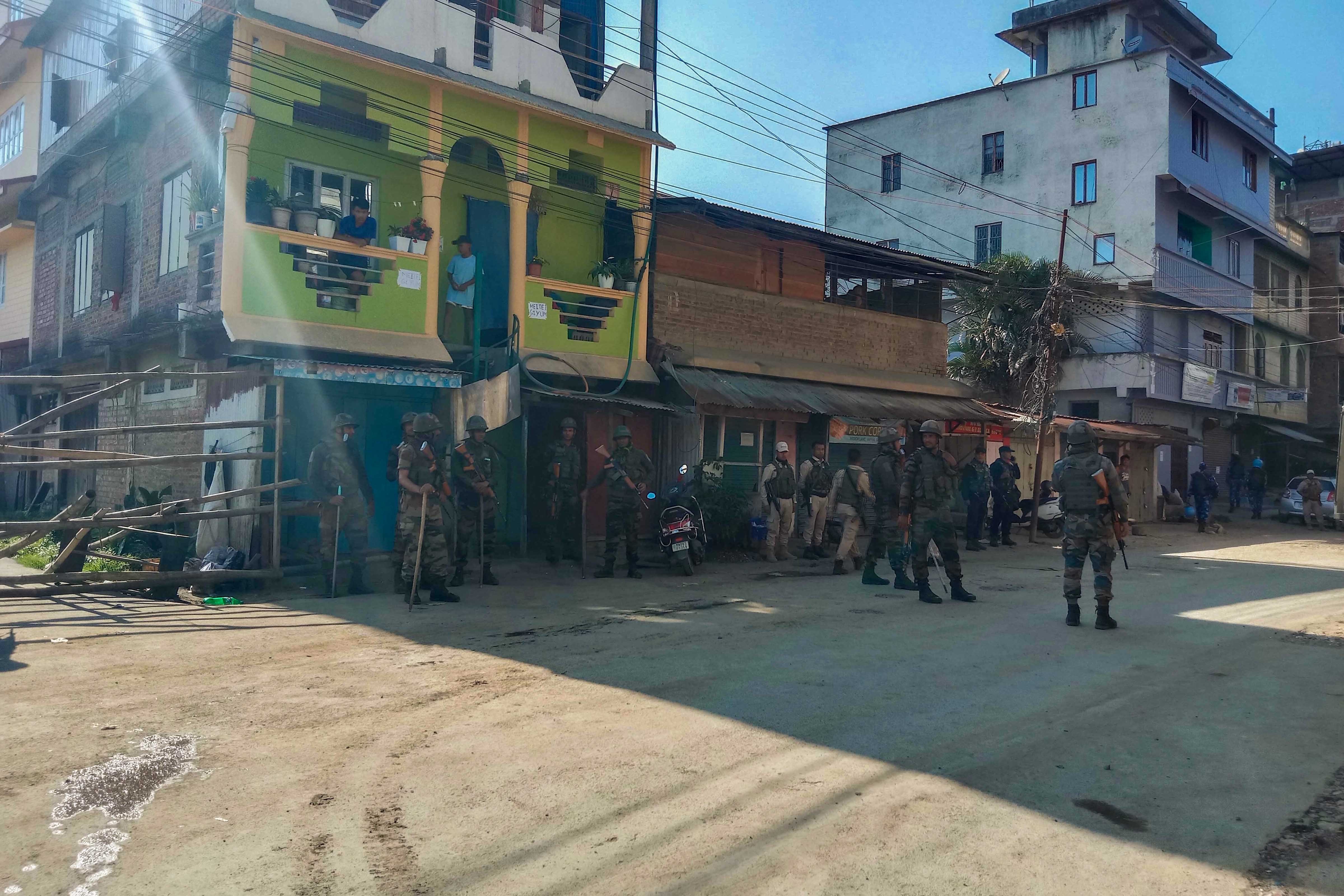 Imphal, May 28 (PTI) Manipur Chief Minister N Biren Singh on Sunday said nearly 40 armed militants involved in torching houses and firing at civilians have been killed by security forces since they began an operation to bring peace to the north eastern state beset by ethnic rioting.
Singh's comments came in the backdrop of fresh clashes breaking out between armed groups and security forces at over half a dozen places across Manipur on Sunday,.
The Chief Minister who was interacting with the media persons at the state secretariat, claimed the latest round of "conflict is not between communities but between Kuki militants and security forces".
Singh also said that there had been cases of armed militants firing at civilians with AK-47s, M-16 and sniper rifles. These militants were targeted by security forces in counter-attacks.
The CM appealed to the public not to hinder the movement of security personnel and urged them to have "faith in the government and support the security forces.".
"We have experienced hardship for so long and we will never allow the state to disintegrate," Singh said.
He said many Kuki militants involved in killing civilians and destroying property and torching houses have been captured by the Jat regiment.
The latest clashes which erupted in the early hours of Sunday began after the army commenced combing operations to de-arm communities in order to bring peace, officials said.
The house of BJP MLA Khwairakpam Raghumani Singh at Uripok in Imphal West was vandalised and his two vehicles have been set on fire, a top security official told PTI.
He said that clashes broke out in the early hours of the morning at several places in different districts surrounding the Imphal Valley both between militant groups and security forces as well as between rival ethnic militant groups.
"According to our information, firing has been reported from Sugnu in Kakching, Kangvi in Churachandpur, Kangchup in Imphal West, Sagolmang in Imphal East, Nungoipokpi in Bishenpur, Khurkhul in Imphal West and YKPI in Kangpokpi," the official said.
New roadblocks have also sprung up in many areas manned by women which have delayed army columns on patrol. .
There was also an unconfirmed report of arms being looted from Kakching police station by a Meitei group, the official said.
Ethnic clashes which have claimed over 75 lives first broke out in Manipur after a 'Tribal Solidarity March' was organised in the hill districts on May 3 to protest against the Meitei community's demand for Scheduled Tribe (ST) status.
The violence was preceded by tension over the eviction of Kuki villagers from reserve forest land, which had led to a series of smaller agitations.
Meiteis account for about 53 per cent of Manipur's population and live mostly in the Imphal Valley. Tribal Nagas and Kukis constitute another 40 per cent of the population and reside in the hill districts.
Around 140 columns of the Indian Army and Assam Rifles, comprising over 10,000 personnel, besides those from other paramilitary forces had to be deployed to bring back normalcy in the Northeastern state. PTI COR/TR JRC .