Air India to send ferry flight to fly passengers from Russia to San Francisco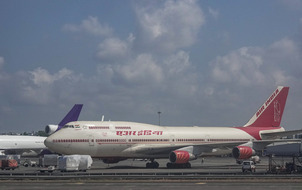 Mumbai, Jun 7 (PTI) Air India will operate a ferry flight from Mumbai at 1300 hrs on Wednesday to Russia to fly the passengers bound for San Francisco, who are currently stranded, following a technical issue en route.
"A ferry flight is scheduled to operate to GDX (Magadan) from Mumbai, at 1300 hours IST on June 7, subject to necessary regulatory clearances, which would take passengers and crew of AI173 onward to San Francisco," the airline said in the statement on Wednesday.
The ferry flight would be carrying food and other essentials for the passengers, it said.