K'taka poll results: Congress asks all its MLAs to reach Bengaluru as trends show lead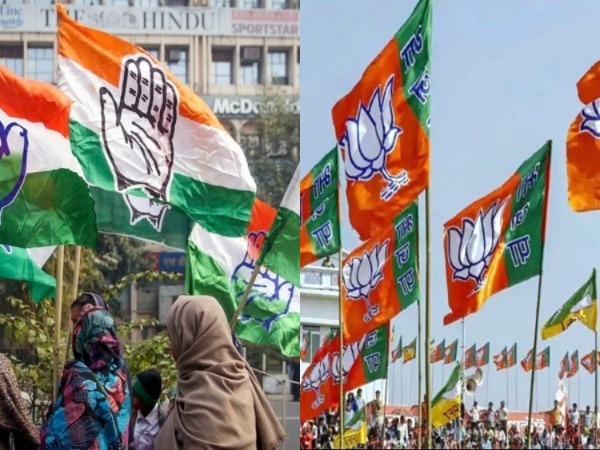 Bengaluru (Karnataka), May 13, 2023 (ANI): With the Congress leading in the early trends in the counting of votes for Karnataka Assembly polls, the party has asked all its MLAs to reach Bengaluru today, sources said on Saturday.
Special arrangements have also been made in the remote areas of the State to take them to Bengaluru and observers have also been appointed to do this exercise, party sources said. As per Election Commission of India trends at 9.30 am, Congress was leading in 63 seats while BJP in 42, JD(S) in 9, Kalyana Rajya Pragathi Paksha in 1, and Independent in 2 seats.
The exit polls which were out after voting ended on May 10 predicted a hung assembly with some showing Congress returning to power with a majority. Most of the exit polls had predicted that the BJP will fall short of the halfway mark, 113.
Congress leader and son of former Chief Minister Siddaramaiah, Yathindra Siddaramiah on Saturday expressed confidence that Congress his party will get an absolute majority and will come to power on its own. He also said for the interest of Karnataka his father should become the chief minister.
"We will do anything to keep BJP out of power...In the interest of Karnataka, my father should become the chief minister," Yathindra Siddaramaiah said while speaking to ANI.
Congress is expected to have a clear edge in Karnataka in the assembly elections held on Wednesday with four exit polls giving it a full majority and some predicting a hung assembly with an advantage to the party.In such circumstances, the JD(S) can play the role of a kingmaker.