Donald Trump says Queen Elizabeth, Princess Diana, Oprah 'kissed my a$$' in letters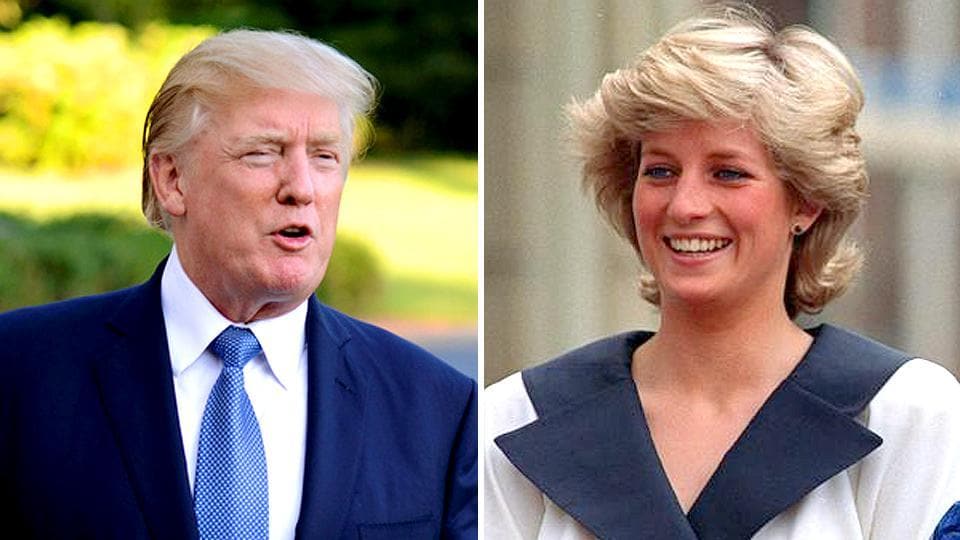 Queen Elizabeth II, Diana, Princess of Wales, Richard Nixon, Oprah Winfrey, Hillary Clinton and other correspondents will be shown to have "kissed my ass", Donald Trump said on Tuesday, promoting a forthcoming book of their letters.
Letters to Trump will contain 150 missives from figures also including Kim Jong-un and Ronald Reagan. Drawn from Trump's life before and after he ran for president, the book is due to be published next month.
"I think they're going to see a very fascinating life," Trump told the far-right Breitbart News of what readers might expect.
"I knew them all – and every one of them kissed my ass, and now I only have half of them kissing my ass."
His son Donald Trump Jr told Breitbart his father had corresponded with "some of the most interesting people in the world" but "it's amazing how quickly their adoration of him changed when he ran for office as a Republican.
"Letters to Trump shows you exactly how they felt about him and how phony their newfound disdain truly is."
Trump has not announced a deal to write a conventional memoir of a presidency which ended in disgrace and a second impeachment after the deadly January 6 attack on Congress. His reputation has not improved out of office.
Running for the Republican nomination in 2024, Trump remains under the threat of criminal indictments including a reportedly imminent New York charge related to hush money paid to a porn star. He is also under investigation for retaining classified material, reportedly including letters from Kim Jong-un.
Trump continues to claim his conclusive defeat by Joe Biden in 2020 was the result of electoral fraud, the lie that incited the Capitol attack.
Far-right support courted by Trump, meanwhile, includes devotees of the QAnon conspiracy theory, which holds that leading Democrats are members of a cannibalistic, paedophilic cabal.
QAnon followers also believe John F Kennedy Jr, the son of President John F Kennedy, did not die in a plane crash in 1999 and will soon come to their aid.
Trump shared with Breitbart a letter in which JFK Jr, then a magazine publisher, thanked Trump for visiting his office to "discourse on politics, New York, men and women".
Trump said JFK Jr was a friend, "even though we were of a different persuasion".
The Kennedy family is one of the most powerful in the Democratic party. In fact, Trump was a Democrat too for a while.
Trump said: "I believe [JFK Jr] would have run for the Senate and that he would have been president someday. He was a handsome guy. He was a fantastic guy. He had the 'it factor' and he would have gone to the top of the world in the Kennedy family."
Trump's admission that many correspondents no longer flatter him was telegraphed in the first report on the new book, by Axios last week.
Axios said an Oprah Winfrey letter from 2000 says: "Too bad we're not running for office. What a team!" Thanking Trump for compliments, the TV host says: "It's one thing to try and live a life of integrity – still another to have people like yourself notice."
According to Axios, Trump writes: "Sadly, once I announced for president [in 2015], she never spoke to me again."
Letters to Trump will sell for $99 unsigned or $399 signed. It follows another pricey tome, Our Journey Together, a primarily visual account of Trump's time in the White House.
Trump published his picture book after blocking plans for a White House photographer to publish a book of her own.