Want an India where Parliament is without religious rituals, law treats all equally: Sibal's dig at govt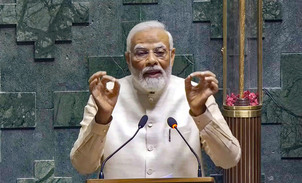 New Delhi, May 30 (PTI) Rajya Sabha MP Kapil Sibal on Tuesday took a swipe at the BJP over the new Parliament building's inauguration, saying he wants his India neither new nor old but one where Parliament is without religious rituals, law treats everyone equally and citizens are not killed for religious beliefs.
Prime Minister Narendra Modi on Sunday described the inauguration of the new Parliament building as an "immortalised" moment in the country's development journey. In a speech delivered from the new Lok Sabha hall, Modi had said the new building reflected the aspirations and resolve of the "new India" to set and work towards achieving greater heights.
In a tweet, Sibal said, "The government and the BJP say: A new Parliament for a new India. I say: I want my India Neither new nor old. Where: 1) Parliament without religious rituals 2) Law treats all equally 3) Citizens not killed for religious beliefs and trade 4) If young marry for love; no fear of Bajrang Dal 5) Agencies not politicised 6) Media is fair." Sibal on Monday had also taken a dig at Prime Minister Modi over his remarks at the new Parliament building inauguration, saying freedom of thought with the aspirational underpinnings of 1.4 billion minds and not bricks and mortar will make his "new India".